7-Day of Guilin Sights & Yangtze Combo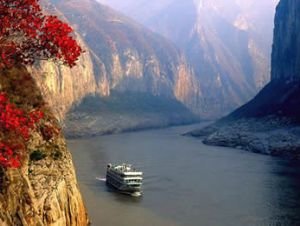 Highlights:A combination of Guilin's natural beauty and a Yangtze River Cruise is a great way to see some of China's most spectacular and beautiful scenery. This will be an unforgettable experience.
Destination: GuilinChongqingYangtzeYichang
Guide Languages:
Inclusions:
Private Guides
Driver
Hotels
Entrance Free
Authenic Chinese Meals
Day 1
Guilin Arrival
Airport/Train Station/Port to Hotel Transfer

Our guide and will meet at the airport/train station/port upon your arrival and transfer you to your hotel.
Our guide and drive will meet you at Guilin airport and take you to your hotel. You are free to rest and or explore the city around your hotel.
| | |
| --- | --- |
| Meals: | No Meals |
| Hotels: | Sheraton Guilin | Guilin Bravo Hotel | Guilin Osmanthus Hotel |
Day 2
Guilin
Li River Cruise from Guilin to Yangshuo

We will start our tour with a Li River Cruise. The cruise along the Li River between Guilin and Yangshuo is an unforgettable experience. As you take in the stunning scenery there's something interesting to see at almost every bend in the river. The cruise takes about fours hours and lunch is provided on the boat. At Yangshuo, you have time to walk around famous West Street which is a meeting point for travelers from all over the world.
| | |
| --- | --- |
| Meals: | Breakfast |
| Hotels: | Sheraton Guilin | Guilin Bravo Hotel | Guilin Osmanthus Hotel |
Li River

Li River Cruise
Day 3
Guilin to Chongqing by Flight.
Reed Flute Cave,Elephant Trunk Hill,Folded Brocade Hill

Today we will visit three scenic spots in Guilin City. Reed Flute Cave is a magic land of stalactites, stalagmites, stone pillars, stone curtains, birds, plants and animals in fantastic shapes and colors. After lunch at local restaurant, we will continue the trip to Folded Brocade Hill, which looks like a pile of colorful folded silk. The last stop is Elephant Trunk Hill which is the symbol of Guilin. Our guide and driver will take you to airport for your flights to Chongqing. Our guide will meet you at Chongqing airport.
| | |
| --- | --- |
| Meals: | Breakfast, Chinese Lunch at McFound Restaurant |
| Hotels: | JW Marriott Hotel Chongqing | Lafei Royal Hotel - Chongqing | Lafei Royal Hotel - Chongqing |
Reed Flute Cave

Folded Brocade Hill

Elephant Trunk Hill Park
Day 4
Yangtze
Board the ship from 5:00pm to 8:00pm and departs Chongqing at 9:00pm.(Dinner is not included)

Before start your Yangtze cruise, visit several interesting sights in Chongqing. Goose Neck Park is first. This is a popular place for locals who play Mahjong, make music or just relax everyday. You can join in them to play Mahjongg if your interested. The pandas in Chongqing Zoo are next. Panda Room at the zoo has the giant and lesser pandas as well as baby pandas. After lunch at good local restaurant, we will go to Ciqinkou Old Town which remains an authentic and busy community as it was in times past. The old wooden houses and narrow streets furthest from the river are quite original. Our guide and driver will take you to Chaotianmen dock to board your Yangtze cruise in the late afternoon.
| | |
| --- | --- |
| Meals: | No Meals |
| Hotels: | No |
Day 5
Yangtze
Welcoming Banquet, Dancing Party, Shibaozhai (14;00-16;00).Optional tour to Fengdu Ghost City(RMB280 per person).

Shibaozhai, literally means Stone Treasure Fortress, Located in Zhong County, it was first built in Qing Dynasty in 1750. Shibaozhai is one historic site that will look much different in 2009. The wooden architecture stands on the riverside. It is built by catch upon a rectangular rock with sheer cliffs with a height of 56 meters and 12 stories. And every floor of the wooden structure contains interesting artifacts. Each of the 12 floors of Shibaozhai is dedicated to a famous general of the Three Kingdoms period (220-265AD), a local scholar or a renowned Chinese poet.Morning Taichi lesson at 6am for early birds. Today's shore excursion is to Fengdu Ghost City which is where the devil lives, according to Chinese legend. They say that spirits go to heaven, and evil goes to Fengdu. After lunch relax on the sundeck while the scenery passes. The Captain's welcome. Dinner presents specialties from Yangtze river area. The crews present a dance show.
| | |
| --- | --- |
| Meals: | Breakfast, dinner |
| Hotels: | On the Ship |
Day 6
Yangtze
Qutang Gorge, Wu Gorge, Shennong Stream (1:30pm-5:30pm), Crew's Performance

Taichi exercise. Passes through the 1st gorge--Qutang Gorge. Passes through the 2cd gorge---Wu Gorge. Shore excursion to Shennong Stream(1:30pm-5:30pm). You have the option of visiting White Emperor City(RMB260 per person). Crew's Performance. Sails through the 5-steps Ship locks. Shennong Stream is another tributary of the Yangtze River, and its fast-flowing, crystal clear water runs southwards through deep gorges. The stream races past large and small karst caves, flocks of swallows, sheer cliffs, deep gorges, waterfalls, three-colored springs, rapids, the ancient plank path, a suspended coffin in the cliff, groups of ancient tombs and marvelous karst formations Today, the ship passes two of the Three Gorges – the Qutang Gorge and Wu Gorge. After lunch is a shore excursion to Shennong Stream which is tributary of Yangtze river and one of the highlights of the cruise. After dinner, the Crew Perform for passengers. The ship will sail through the 5-steps lock during the night.
| | |
| --- | --- |
| Meals: | Breakfast, dinner |
| Hotels: | On the Ship |
Day 7
Yichang to Departure City
Three Gorges Dam Site.,Hotel to Airport/Train Station/Port Transfer

You will be transferred to the airport/train station/port by our private car/van.
After breakfast, we visit The Three Gorges Dam Site, which is the largest water conservancy project ever undertaken by man. The project was completed in 2009. The dam is 2,335 meters long, 185 meters high, 18 meters wide at the top and 130 meters wide at the bottom. Finish the Yangtze cruise journey when ship berths on Yichang dock and our tour guide will takes you to the airport for your onward flight.
Price Per Person in US Dollars
Price Includsion
Entrance Fees to scenic spots as listed in the itinerary.
All meals as specified in the itinerary.
Centrally Located Hotels with daily western & Chinese buffet breakfasts.
Authentic Chinese Food.
Private Cars and Drivers.
Private Guides.
Flights & Transfers in China.
Airport Taxes and Fuel Fees.
Service Charge & Government Taxes.
Insurance
Luggage Transfers
Price Exclusion
International Airfare or Train Tickets to enter or leave China.
China Entry Visa Fees.
Excess Baggage Charges.
Personal Expenses such as laundry, drinks, fax, telephone calls, optional activities which are not included in the tour itinerary.
Any meals which are not specified in the tour itinerary.
Single Room Supplement
Customer Reviews and Question
What our Customer Say
Ask a Question?