Yangshuo Facts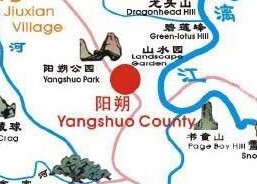 Located in the heart of beautiful mountain ranges, Yangshuo is a picturesque city located close to Guilin. A popular tourist destination, Yangshuo is well-known for the stunning natural scenery it can offer to guests, as well as for its many eating establishments and other social hubs that include bars and cafes.
Yangshuo has maintained its sense of charm and the quaintness of a small town, which has resulted in a delightful destination that offers fresh air and freedom from the air and noise pollution that is so plentiful in other cities in China.
Where is Yangshuo
This small city and county is located in the southern portion of China. It is situated in the northeastern portion of Guangxi Province, and just a short southeasterly drive from the hustle and bustle of Guilin City.
Situated on the banks of the world-famous Li River, Yangshuo has some of the most beautiful scenery in the world. The pure fresh waters of the river are a popular destination for river cruises and other water activities. With beautiful mountains and a lush green landscape, Yangshuo is one of the premier destinations for travelers to this beautiful part of the world.
How to Travel to Yangshuo
Once featured on the Lonely Planet television show, Yangshuo is a very popular destination for tourists looking for something that is a little bit more off the beaten travel path. What they don't expect is that it can sometimes be a bit of a challenge to navigate your way to Yangshuo.
There is no airport in Yangshuo, which serves to speak of just how quaint and charming this small town really is. The closest airport is Guilin Liangjiang International Airport, located in Guilin. This airport is serviced by many of the most popular Asian airlines, which makes it relatively easy to catch a flight in an out of. Daily flights from Shenzhen, Shanghai, and Beijing will make it easy for you to visit Yangshuo for a peaceful get-away.
Another method of traveling to Yangshuo is to take a taxi from Guilin. This can sometimes be a rather costly method of travel, but if you arrange with your hotel's concierge to have a driving service pick you up then you may be able to get an affordable rate. Be sure to specify to your driver where you want to be dropped off, or you may just find yourself deposited at the first gas station the driver comes across.
There are a number of bus services between Guilin and Yangshuo, and they are typically very affordable. Just be sure to check the bus schedules, and keep in mind that busses traveling from the airport very often don't depart until the bus is completely filled up.
If you are traveling from Shenzhen then you'll find it easy to hop on an overnight train for a 12 hour ride to Guilin. From Guilin you can then take a bus or a taxi to your destination in Yangshuo. Keep in mind that minibuses might not be the safest and most reliable choice of transportation so be sure to stick with the primary bus service lines.
Enjoy the majestic Li River by taking a boat from Guilin down to Yangshuo. Boat rides can be a lot more expensive than the bus services, and will also take a lot longer, but the scenery that is offered along the trip is unmatched in beauty.
Yangshuo History
The picturesque county of Yangshuo is said to have been founded in the year 265. Some two hundred years later, in 590, which were during the Sui Dynasty, the county seat was moved from its original location to where it currently is today, in the town of Yangshuo. During the Tang Dynasty, in 621 a section of Yangshuo County was split off from the majority of the county and it was renamed as its own county; Guiyi County remained an independent county for just a few years and in 627 it was reabsorbed into Yangshuo County.
Yangshuo County has for many centuries been under the jurisdiction of the nearby city of Guilin, but in 1949 Yangshuo County was granted liberation and was able to build its own government that comprised of its own local people. In 1981 Yangshuo County was once against placed back into the administrative control of Guilin City.
While it does have something of a turbulent political history, Yangshuo remains one of the most scenic areas in the world. With the attention that it has received through
television shows and through various sports enthusiasts, Yangshuo has evolved into a tourism hotspot that is also well-known for exceptional biking trails and rock climbing adventures.
Yangshuo Culture
With 1,400 years of rich and diverse history surrounding Yangshuo, the region has a deep and traditional culture that includes a significant amount of diversity in the ethnic groups that make up the population. Some of the ethnic minority groups in the region include Yao, Hui, and Zhuang; all of whom add rich diversity to the region by way of influencing local festivals, local food, and even fashion.
Some of the specialty foods unique to this region have been influenced by the various cultures that make up this beautiful part of the world. Guests to the city can enjoy Niang dishes, Beer Fish, Shatian Shaddocks, mouthwatering kumquats and rich chestnuts.
Cultural influences can also be found in the architecture of the buildings that make up this quaint region, and also in the souvenirs that tourist take home with them. From beautifully handcrafted fans to samplings of some of the local rice snacks, the influences of the diverse and rich culture that is Yangshuo makes it easy to see
why this is such a popular tourist spot in China.
When traveling to Yangshuo, you should not expect to see many signs or menus posted in English. This is not because the residents of Yangshuo are in any way being rude or discourteous hosts; it is merely because the very historic essence of the region is being maintained as much as possible. One of the best cultural influences that you are sure to feel is the warmth and friendliness of the local people.
Got questions? Ask us here!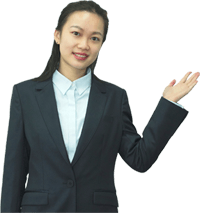 Sally Guo
Travel Advisor