Yangshuo Travel Guide
Yangshuo is the terminal of the 65 kilometer-long Li River cruise tour and is a beautiful and sedate ancient city. The city has a history of more than 1,000 years.Some 1,600 years ago in the Jin Dynasty (265-420) the county seat was moved to Yangshuo from Xingping.
Yangshuo Quick Facts
Location: South of China
Ancient Villages Around Yangshuo: Fuli, Xingping, Puyi, Liugong
Local Specialty: Yanghsuo is famous for its rich produce which includes sweet oranges, tangerine, pomelo, persimmon, chestnut and kumquat.
Best Way for Visit:Rent a bike cycling round Yangshuo to Yima or Yangshuo-Aishan, bamboo boat rafting in Yulong River, Li river Kayaking, stay in a guesthouse in the countryside, and etc.
How to get to Yangshuo:By bus from Guilin or by cruising on the Li River. Express buses to Yangshuo are available right at the bus terminal off Zhongshan Road. Starting at 7:00am, the busses depart close to every 20 minutes and cost an affordable 20 Yuan. More Yangshuo Facts
Attractions in Yangshuo
Top 3 Attactions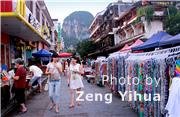 West Street
It is a street in China, but foreigners are even more than Chinese on the streets. Most shops on the streets are selling local products, but most their customers are foreigners. Besides local products, the bars on the street are also highlights. People all over the world are makings friends in these bars.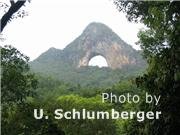 Moon Hill
The Moon Hill is well-known because of the stone circle on the top of the hill. Tourists like to take photos in the circle. When tourists walk in the villages around the hill, they will see the circle changes its shape like a moon from different angles.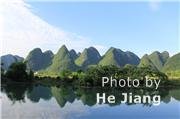 Yulong River
The Yulong River, which is 9 times shorter than the Li River in length, enjoys a reputation of Lesser Li River. When standing on a bamboo raft on the river, tourist will find the views beside the banks are even more beautiful than the ones beside the Li River.
Other Attractions
Recommended Yangshuo Tours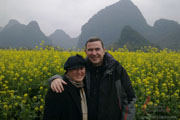 Yangshuo Photos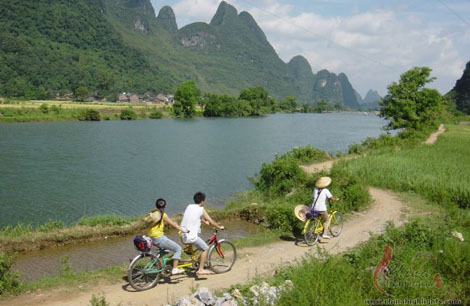 Cycling in Yangshuo Countryside
Bamboo Boat Rafting in Yulong River in Yangshuo
Chinese Cooking Skill Learning Class in Yangshuo
One of the Top Site in Yangshuo-Moon Hill
Taichi Learning with the master in Yangshuo Taichi School
Yangshuo West Street-the street at night
Yangshuo Kayaking
The Well-Kown National Show-Impression of Sanjie Liu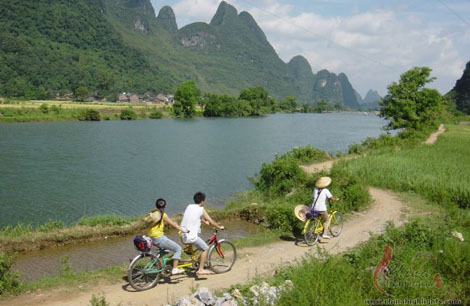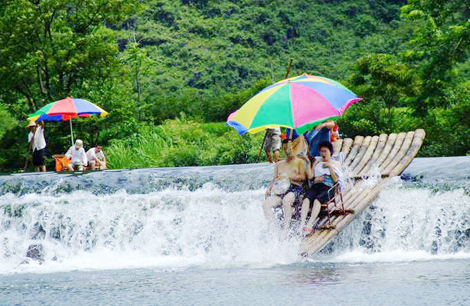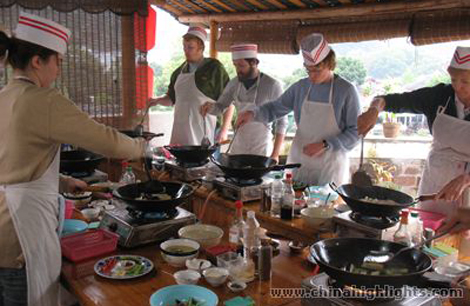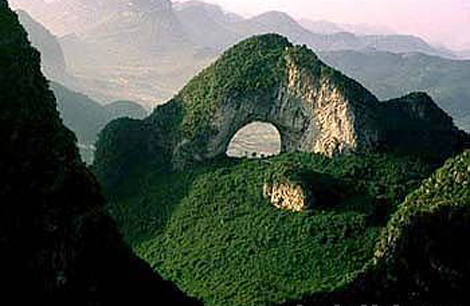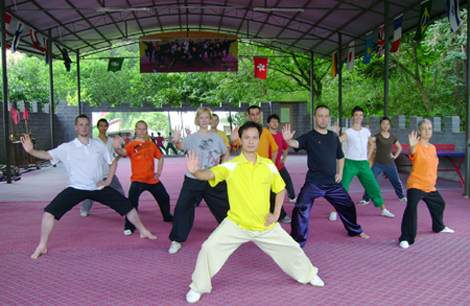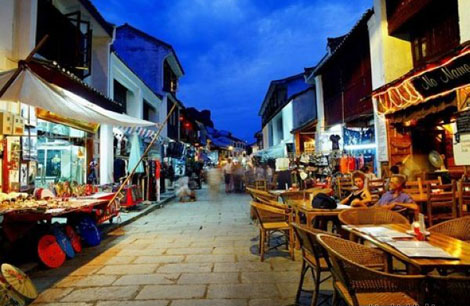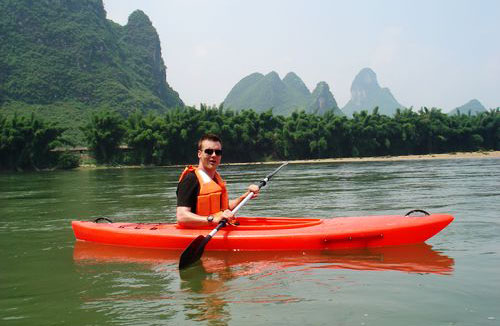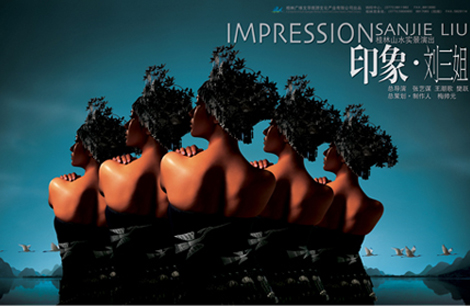 Yangshuo Miscellaneous