Yangshuo Travel Guide
Yangshuo is the terminal of the 65 kilometer-long Li River cruise tour and is a beautiful and sedate ancient city. The city has a history of more than 1,000 years.Some 1,600 years ago in the Jin Dynasty (265-420) the county seat was moved to Yangshuo from Xingping.
location: South of China
Ancient Villages Around Yangshuo: Fuli, Xingping, Puyi, Liugong
Local Specialty: Yanghsuo is famous for its rich produce which includes sweet oranges, tangerine, pomelo, persimmon, chestnut and kumquat.
Best Way for Visit:Rent a bike cycling round Yangshuo to Yima or Yangshuo-Aishan, bamboo boat rafting in Yulong River, Li river Kayaking, stay in a guesthouse in the countryside, and etc.
How to get to Yangshuo:By bus from Guilin or by cruising on the Li River. Express buses to Yangshuo are available right at the bus terminal off Zhongshan Road. Starting at 7:00am, the busses depart close to every 20 minutes and cost an affordable 20 Yuan. More Yangshuo Facts
Yangshuo Highlights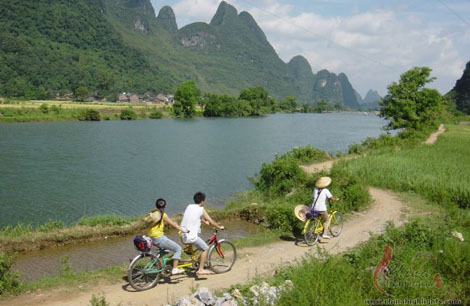 Cycling in Yangshuo Countryside
Bamboo Boat Rafting in Yulong River in Yangshuo
Chinese Cooking Skill Learning Class in Yangshuo
One of the Top Site in Yangshuo-Moon Hill
Taichi Learning with the master in Yangshuo Taichi School
Yangshuo West Street-the street at night
Yangshuo Kayaking
The Well-Kown National Show-Impression of Sanjie Liu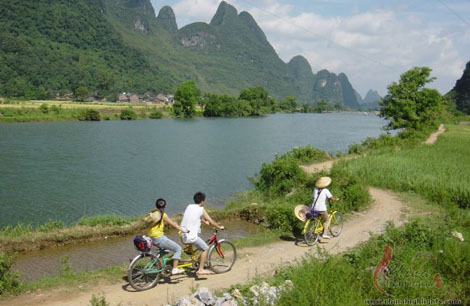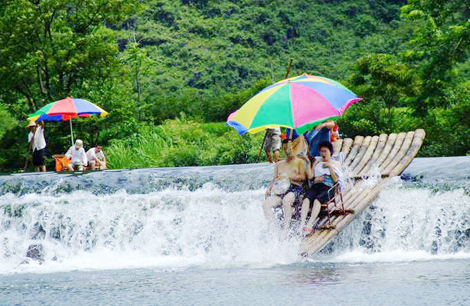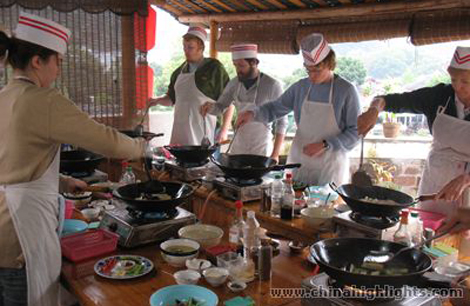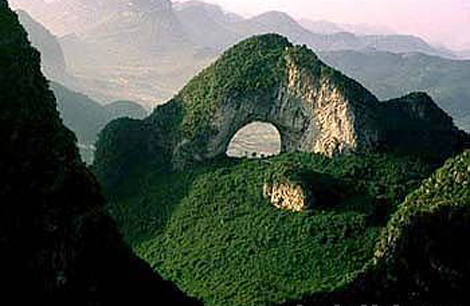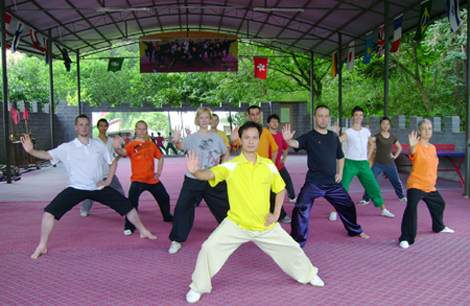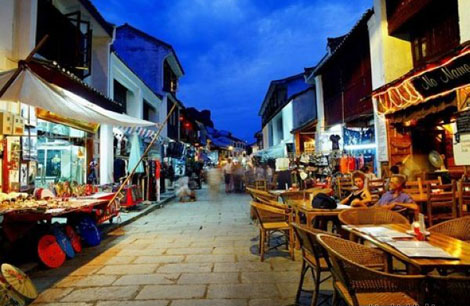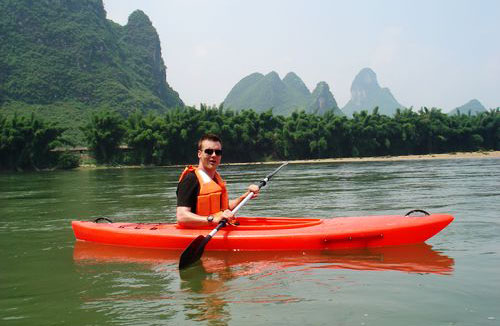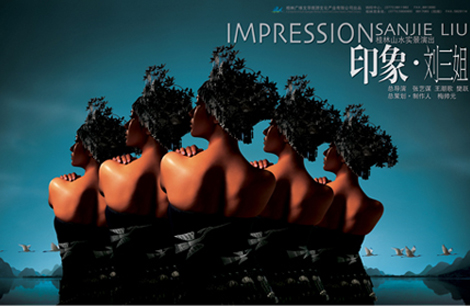 All Attractions in Yangshuo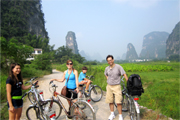 Top 5 Things to do in Yangshuo
As a popular tourist city, Yangshuo has so much to see and do, it is the paradise for outing activities, biking, countryside cycling and rock climbing are fun to experience in this area, see what we recommend you to do when tour to Yangshuo.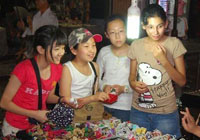 Yangshuo Shopping
Yangshuo west street means Foreigners' Street because many foreigners make the street their home, and this is the mian shopping street in Yangshuo. The street has a history of more than 1400 years. The handicraft shops are all designed in a complex style of Chinese and Western.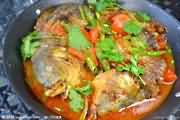 Yangshuo Dining
Despite being a small county, Yangshou is fittingly proud of its unique cuisine. Widely available in its many restaurants and hawker stalls, Yangshou food makes use of fresh ingredients which abound in the Li River and surrounding farms. It is said that not only are the Yangshou dishes delicious, but they also have many health benefits.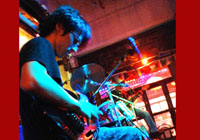 Yangshuo Nightlife
Besides going sightseeing, you can go to the night clubs in Yangshuo. There are a lot of bars and cafes in West Street. It's a good choice for you to go to these places. Have a drink and take a rest and you will feel relieved and comfortable and have a modern and romantic night.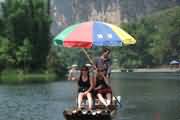 Yangshuo Travel Tips
Are you interested in traveling to Yangshuo? Well, you are definitely not alone. Every year, hundreds of thousands of tourists visit this quaint county in Guangxi Province, China. It began as a popular destination for foreign backpackers but now reigns as a popular resort destination.
Recommended Yangshuo Tours