Cormorant Fishing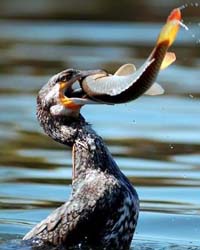 Cormorant fishing is a traditional way of life on the Li River in the past. Walking the riverside in Yangshou after sunset often provides the opportunity to see the fishermen gather to fish; their birds perched on the gas-lit bamboo rafts. The lights on the rafts scattered all over river form as an extraordinary sight. These days most of the Li River is closed to fishing for environmental reasons and the cormorant fishing is a demonstration for the tourists who make arrangements to see the cormorant fishing show.
The cormorants are trained to dive into the river among the school of fish that live in the clear water. After catching a fish the birds return to the boat where the fisherman removes the fish from the bird. The bird is prevented from swallowing the fish by a ring that is placed around the neck of the bird. The bird is rewarded for its work by its owner.
Cormorant Fishing Show in Guilin
1. Your guide and driver will pick you up at 7pm and head to the jetty about 15 minutes by car from the city to board the boat.
2. The boat is stationed in the middle of the river so that guests can appreciate the show which lasts 30 minutes.
3. After the show, we will take you back your hotel.
Cormorant Fishing Show in Yangshuo
1. Our guide will take you to the Li River side at end of West Street where the show will start around 8pm.
2. Guests board a bamboo boat to get a close up view of the local fisherman working with 4 to 6 cormorants working from the frontboat.
3. The show is at least 30 minutes and guests will get the opportunity to take a photo to with the birds after the show.
Got questions? Ask us here!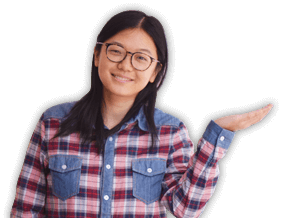 Vanessa Zheng
Travel Advisor