Cable Car Riding at Jinkeng Terraces Field - another way to explore Longji
The Longji Terraces Fields is one of the must see places when visiting Guilin. The magnificent terraces wind like a ribbons all the way up to the top of the mountain and are worked by minority people who live on the mountain and maintain there own culture and way of life.
There are three villages in the Longji area, Ping'an Zhuang Village, Ancient Zhuang Village and Jinkeng Village.
Jinkeng - the literal meaning is A Golden Hole - lies in the northern corner of Guilin and is about 29 km from the famous Dragon Back Rice Terraces at Longji. See the natural beauty of the best less travelled area in the region.
On the 1st of October, 2012, Jinkeng Village officially opened the round trip cable car from the bottom to the top of the mountain. Visitors get a panoramic view of the ribbon like terraces. The cable car makes it much easier for less mobile people who can not climb steps. Visitors will have two options when visiting Jinkeng Terraces Field - those wanting a physical challenge can take the steps up to the village and mountain top and those who wish to take the less physical approach can appreciate the amazing views of terraces from the cable car.
Operation time: 8am to 5pm every day.
Ticket price: One way: CNY60 Yuan
Round Trips: CNY 100 Yuan
Got questions? Ask us here!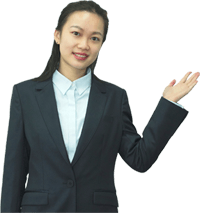 Sally Guo
Travel Advisor