Guilin Rural Market Day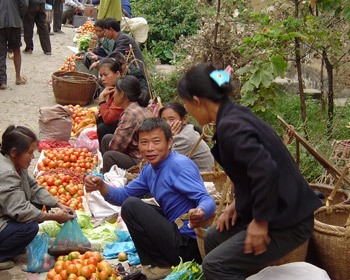 A Rural Market Day a really a great traditions that well-preserved for hundreds of years, it start very early before sunrise, the farmers from surrounding villages come to the trade market for sell and buy meat, fruit, livestock and Chinese herbal medicine. This is a great chance to involve in local peoples' life, exposure to the local people and place.
You will expected to see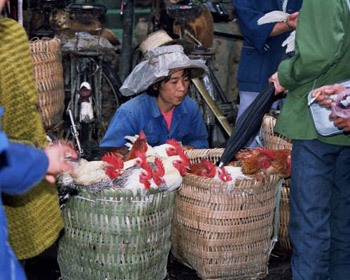 1. A busy market full of people in business negotiating and barging.
2. In livestock section, poultry seller are busy to help customer to weigh and then slaughter the live chicken or ducks, clean it all and cut in a small pieces. In the rural area in China, people like to buy poultry in alive; they consider it is the most delicious cooking ingredient since it just killed within hours, this sometimes would make some people feel uncomfortable while witness this happen .
3. Try some local snacks as they just cooked it in the early morning, the stuffing glutens rice pudding, rice noodles, sweet bean curds are the popular food for breakfast in Guilin.
Why so call rural market day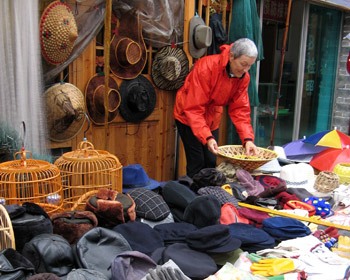 In the old days before the telephone and internet invention, people lack of communication from outside, so in the rural area, people apply a fair day on lunar calendar for everyone gathering and exchange produce as their daily necessity, This customs origin from rural area of Southeast of China and normally seen in Guangxi, Guangdong, Fujian, Hunan Province, every two or three Chinese lunar day convention as the fair day, here comes the markets, locations, time of market day at nearby Guilin and its tourist towns.
Every Day
Every Three Day
Every 1st, 4th, 7th day on lunar calendar
Every 2nd, 5th, 8th day on lunar calendar
Every 3rd, 6th, 9th day on lunar calendar
Every 5th, 10th day on lunar calendar
Guilin City

Qifeng Town,

Wayao street
Yanshan Town
Tuomu Town, Caoping Village
Yangshuo Town
Yangshuo Town
Baisha Town, Yangdi Town
Fuli, Gaotian and Putao Town
Yangshuo Town, Xingping Town, Puyi and Jinbao Village
Longsheng Town

Piaoli Village,

Pingdeng Village
Heping Village
Sanmen Town, Jiangdi Village
Sishui Village, Madi Village
Longsheng Town
Lingui Town
Er'tang Village
Changdong, Wutong, Zhongyong, Sitang Village
Daxu, Haiyang, Tanxia and Shuangtan Town
Huangsha Yao Village
Lingchuan Town
Lingchuan Town, Zhengyi Village
Sanjie, Jiuwu, Damian and Damiao Village
Got questions? Ask us here!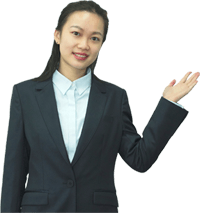 Sally Guo
Travel Advisor