Taiji Learning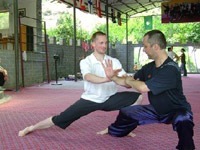 Taiji (Tai Chi) is a kind of traditional Chinese martial arts. Like many other martial arts, people practice Tai Chi to keep their bodies healthy. However, instead of cultivating strength and speed like most martial arts, Tai Chi cultivates through a form where the movements are practiced in a continuous, slow, soft and round way and it emphases openness, quietness, relaxation, flexibility, coordination, roundness, softness and awareness, on finding a balance of everything you do.
Wanna try and know more about Tai Chi? There are a lot of Taiji schools in Yangshuo and one of the most famous is the Wang Zhiping Tai Chi Training Center. Our Tai Chi class will be taught by the School Principal –Master Wang Zhi Ping who has been practicing Yang and Chen Style Tai Chi Chuan for the last twenty – six years and has taught for most of those years as well.
A Tai Chi Class usually lasts for 2 hours and the main procedure of a Tai Chi class is:
1. The instructor performs one set of Tai Chi movements.
2. The instructor teaches students how to do the movements patiently and correctly.
3. The students practice the Tai Chi movements several times.
4. Students are invited to perform in order to increase the interaction between instructors and students.
Price: RMB60 per person (2 hours a class)
Location: Yangshuo West Street Taiji Quan Health Center, back gate at Yangshuo Park.
Travel: 5 minutes walking from Yangshuo West Street.
Guilin Tours Include Taiji Learning
Got questions? Ask us here!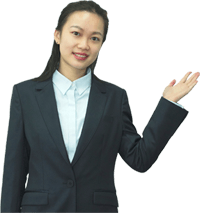 Sally Guo
Travel Advisor