Mud Bath in Water Cave
Tourist visit to Yangshuo, don't miss the water cave, they are mostly located near by Moon Hill which is 6km away from Yangshuo, it is one of the typical natural geography in Guilin, tourist can wadding, swim and dive in the cave, and also play with the mud bath. The stalagmite and stalactite are all over the cave, other animals such as fish and shrimp are vivid to see on the water. Here are some popular water caves in Yangshuo.
Moon Water Cave
Moon Water Cave is suited in Moon Hill Village, which is 6km away from Yangshuo, this is a biggest and most well known underground water cave. The total length of the cave is 6km, and connects through 8 surrounding mountains. Inside the cave various shape of stalactite and stalemate sprung like a forest, and the crystal basin pools are all over the ground, tourist can take a 300 meters boat trip to go inside from the entrance, also can Wading, swimming, and diving, and the most interesting mad bath, the natural harbor mud is soft and smooth, without any impurities, a true adventure to experience it.
Buddha Water Cave
It's the most extensive, unaltered subterranean micro cosmos in this area, full of narrow, maze-like, and sometimes dangerous passages. The most exciting attraction for this trip is taking a muddy bath in a natural muddy pool and taking a complete clean-up shower in an underground waterfall pool at the end of this cave.
Got questions? Ask us here!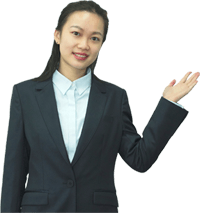 Sally Guo
Travel Advisor