Guilin Jiangtou Village of Jiuwu Town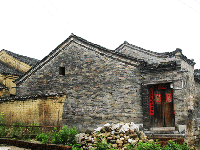 Located at north, 32 km far from Guilin city, Jiangtou Village is reputed as one of seven the most valuable ancient villages in China. It has more than 620 residents' houses built in Ming and Qing Dynasties with 800 years history.
What is interesting is that 90 percent of residents there share the same family name—Zhou. According to history, most of them are descendants of Zhou Dunyi, a famous scholar of Neo-Confucianism and writer in Northern Song Dynasty. Zhou Dun Yu was work for the emperor in Song dynasty, but due to dissatisfy with the official corruption, he is apply for retire and live with a normal life, he was written a lots of poets about Lotus Flower, Lotus in China means Purity, and Pure Souls. So their descendants are heritage this culture, people there show the highest respect to education, and there were over 160 successful candidates in imperial exam of different levels in Ming and Qing Dynasties.
The village is separate into two sections: Qing Dynasty style Housing and Ming Dynasty Style Housing. The ancient well, long alleys, stone arch bridge, exquisite wooden carvings of windows will bring you back to ancient time.
Got questions? Ask us here!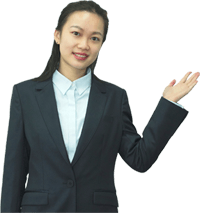 Sally Guo
Travel Advisor