Guilin Jingjiang Palace & Mausoleum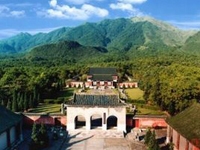 Enclosed by an imposing wall with huge gates, the Princely Palace , was the official residence of Prince Jingjiang of Ming Dynasty (1368-1644), It is a miniature of the Forbidden City. Zhu Shouqian was appointed as the Jingjiang King by his grandfather Ming Tai Zu (the first emperor of Ming Dynasty). In 1372, Zhu Shouqian had the king residence built at the foot of Duxiu Peak . It was completed in the year 1392 and was built to comply with the design for all kings. The main buildings include Chengyuan Gate in the front, Chengyun Hall in the middle with the living hall at its back and the royal garden at the end. There are 4 halls, 4 pavilions and another 40 structures surrounding the main buildings. It covers a total area of 19.87 hectares. During the 257 years from the building of the mansion to the end of Ming Dynasty, 14 kings from 12 generations lived here.
In 1921, Sun Yat-sen stayed these while on the Northward Expedition. In the winter of 1925, it was established as Yat-sen Park and now is Guangxi Normal University . Duxiu Peak is nearby. The carved balustrades and marble steps of the mansion still remain to today.

Jiangjiang King Tombs Complex covers more than 100 square kilometers. There are 11 tombs for Kings and over 300 tombs for generals, lieutenants, imperial clan, imperial Kinsmen, and vassal's relatives. The well-preserved tombs have become important relics of culture and history in Guilin.
Got questions? Ask us here!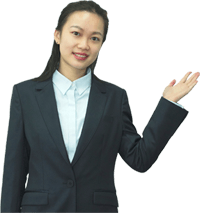 Sally Guo
Travel Advisor