Guilin Jiuxian Village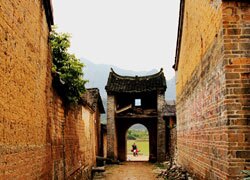 Jiuxian(旧县) is a small, quiet village is very near Yangshuo County and just a short distance from the Yulong River. Jiuxian is well-known for its old grey brick buildings and there is no commercialization. If you are looking for a real rustic village Jiuxiang will not disappoint you.
It is amazing that this small village close to Yangshou remains the most traditional. Visitors can walk among rice paddies and water buffalos. Most people you meet are local villagers. 1/4 of the local villagers' trace their roots to Changsha in Hunan Province and their surname is Li(黎). They are very proud of the old temple built especially for the for Li family.
Old residences with elegant carved windows make great photography. Fengyulou(风雨楼) is the most romantic house in the village. It has 3-stories building and a yard. The host, Mao Zuming, is a painter who often paints on the 3rd floor.
An ancient bridge called Xiangui Bridge was built in the Song Dynasty (1123) and is older than the Yulong Bridge. Many houses and other structures have disappeared but this old bridge is still in good condition. If lucky you may see local village catch turtledoves with a net.
Secret Garden is a new hotel in Jiuxian. The buildings were built during the Ming and Qing Dynasties and have been refurbished to a high standard.
Getting There
The best way to get to Jiuxian from Yangshuo is by bike which takes 30-40 minutes. It is near the Yulong River but a local guide may be required.
Got questions? Ask us here!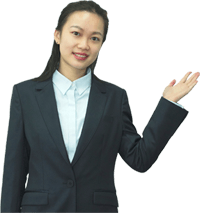 Sally Guo
Travel Advisor