Guilin West Hill Park
West Hill is located 2 kilometers west of Guilin and covers about 2 square kilometers. It includes the Hidden Hill, West Hill and the Guilin Museum . The hill is surrounded by a lake called West Lake , by which stands a temple called Xi Qingling. Western Hill is well known for Buddhist statues. Xilinqing Temple was built in Tang Dynasty and was of the five most famous Buddhist temples in south China . Today, over 200 Buddhist statues still remain on the cliff. The hill consists of West Peak , Stone Fish Peak , Dragon Head Peak , and Qianshan Peak .
Hidden Hill features a great number of caves. All caves are connected with each other. The most famous caves are Sunset Cave , South Glory Cave , North Window Cave , Lotus Cave and White Bird Cave .
Guilin Museum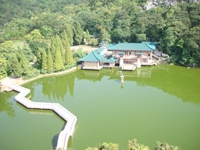 Situated in the Western Hill Park in Guilin city, the Museum occupies an area of 10,000 square meters. It is built in a unique architectural style of both the East and the West. The Museum mainly exhibits items of historic or cultural value such as antiques, chinaware from Ming and Qing Dynasty and unique handicrafts of different minority groups. It also has a collection of 30,000 pieces of antiques and artwork.
Got questions? Ask us here!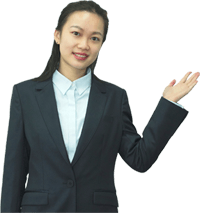 Sally Guo
Travel Advisor