Guilin Wupai River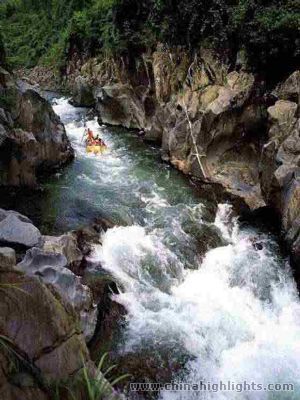 Wu Pai River, lying in the Cat Mountain , the highest mountain in the southwest of China is 107km away from Guilin in the southwest of Ziyuan County in Guangxi province.
Tubing on the Wu Pai River begins in Ziyuan and end about 30km away at Long Sheng. This stretch of the river varies from 5 to 30 meters in width and from its upper to lower reaches has a 300 meters drop in elevation.

Guilin natives find the Wu Pai River very convenient as they can enjoy the adventure of tubing down the river and can return home on the same day.

Already a very popular sport in many parts of the world, tubing here is a newly discovered recreation combing high adventure, sport, entertainment and the pleasure of returning to nature. The Wu Pai River is shallow in many places and moves rapidly through varying, beautiful scenery, Tall thick tree stand on either bank. Miao and Yao villages are visible from the river. Unusual stone formations add interest to the simple natural beauty of the landscape. You will want to experience this exciting activity again and again and will find many opportunities to take photos of this peculiar scenic adventure to remind you of your experience.

The Wu Pai River with its strange stones, thick quiet forest and beautiful waterfall groups enriches the already well established tourism of the Guilin area. Exciting tubing in waterfalls and hot spring water attracts many tourists both at home and from abroad to enjoy the true meaning of conquering nature.
Got questions? Ask us here!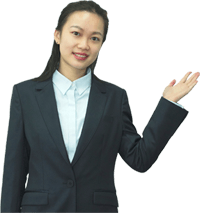 Sally Guo
Travel Advisor