Guilin Yuzi Paradise
Guilin Yuzi Paradise was founded by President of Taiwan Chin Pao San Group, and lies in the picturesque Dabu Township , Guilin , South China .
The aim of this project is to create a grand visual art project that blends with nature and culture within Guilin 's unique landscape. Eminent artists from all over the world have been invited to establish a distinctive art paradise where eastern and western cultures co-exist in harmony. They wish and to put China at the forefront of contemporary art and sequentially achieve the glorious renaissance of oriental civilization.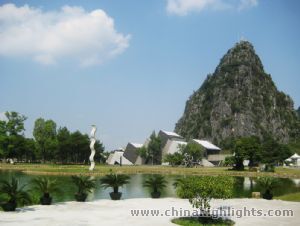 The theme of construction is to make the International Sculpture Park as the main body, and including: Historical Grotto, Art Museum, Sculpture Gallery, Painting Gallery, Handicraft Gallery, Art Village , Spirit Promotion Centre, International Exchange Centre, Vacation Village , Artists' Creation Workshop, Artists' Activity Centre, Artists' Guest House, various artists' creation studios and man-made lakes.
Guilin Yuzi Paradise is expected to become an international art creation and exchange center with multiple functions. It will be a collection, an exhibition, an education facility, a centre for art promotion, for researching and entertainment. All buildings are designed artistically and hidden in the valleys in order to avoid any possible hindrance to the landscape.
Got questions? Ask us here!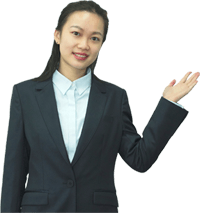 Sally Guo
Travel Advisor