Guilin Zijiang River and Eight Angle Mountains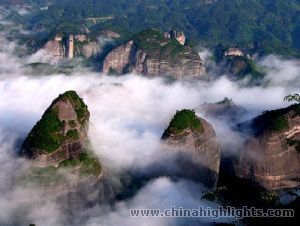 Zijiang River and the Eights-Angle Mountains , one of the major scenic resorts are located in Ziyuan County which lies in the northeast of Guangxi, and it is 107 kilometers from the city of Guilin . With its unique style, Ziyuan Scenic Resort is an area with the best Scenery and ecological environment. This area is valued as high -quality national landscape and a national wonder. Zijiang River and the Eight-Angel Mountains , with more than 400 extraordinary Scenic spots in all, are in perfect harmony with each other.
The rare granite landscape, romantic Zijiang River Drift and the local ethnic Customs make this an interesting place for all tourists.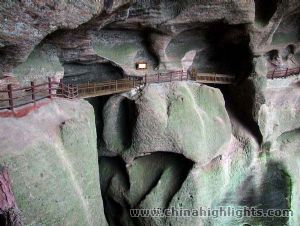 The 22.5 kilometer long Zijiang River winds its way, like a jade belt, around the oddly shaped and beautiful mountains, the ecological environment at both sides of the river caused by red landforms.
The Eight-Angel Mountains gains its name from the eight peaks of the mountain range that look like warped angles. About 40 square kilometers are occupied by the rare granite formation. This area is called "the soul of Granite".
Got questions? Ask us here!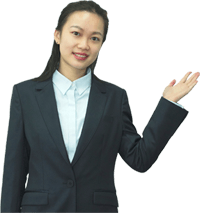 Sally Guo
Travel Advisor