Explore Ancient Towns
Explore China' ancient towns for engaging scenery and culture with China Highlights' ancient towns tours.
Although the modernization of cities proceeds with the fast economic development, China still preserves many ancient towns, where the leisurely pace of life, original folk houses, ancient architecture and old customs remain. Boating along the water lanes of Zhouzhuang, biking pass the villages and farming fields of Yangshuo countryside, or visiting the ethnic villages in Guizhou creates unforgettable memories. Having specialized in customizing China tours for more than 10 years, we can also help you design your own China ancient towns tour to suit your needs.
$ USD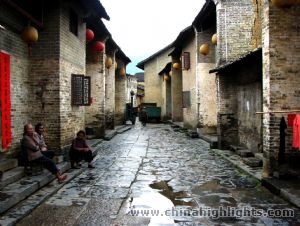 Duration:5 Days
Destination:Guilin, Yangshuo, Hezhou
Attractions: Elephant Trunk Hill, Reed Flute Cave, Fubo Hill, Seven Star Park (including the panda house), Li River Cruise, Huangyao Ancient Town, Yangshuo Countryside Cycling