Li River Tour Route No.2
Drive from Guilin to Yangdi, then to Xingping by Bamboo Boat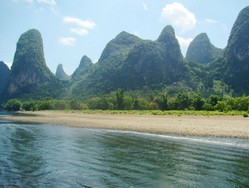 There is an old saying-that Guilin scenery the is best in the world, especially for Li River, it totally length is 437km, and the most beautiful part is from Yangdi to Xingping, people can choose to hike or take the bamboo boat get to Xingping Town, it will cost 3hours by boat. You can take a shuttle bus from Guilin to Yangdi, and get off in last stop village, flowing the road which is leading to the deck; you will find out there are many bamboo rafts boarding at the riverside, find out one of the motor boat and negotiate price with the boatman, and than it's time for enjoy the tour. The renowned site along the way to Yangdi is Yangdi Hill, Langshi Scenery, Nine Horse Painting, and Yellow Cloth Shadow; the boat can stop at any time in part of river at your request and find out a best shooting angle to take photos. When get off in Xingping and take the shuttle bus to Yangshuo or Guilin.
Notes:
Remember to ask the price of one way trip from Yangdi to Xingping before you get on the boat.

The bamboo boat is design as open-air style, take car of your bag or camera to incase drop off the river.

Got questions? Ask us here!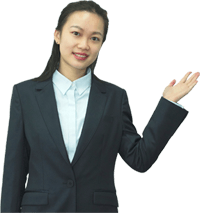 Sally Guo
Travel Advisor