Traveling Guilin by Coach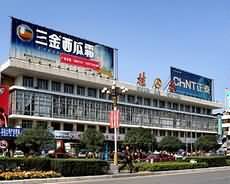 Small but efficient highways make their way to Guilin as well. This allows for coach buses to arrive in Guilin from both small and large cities in China. Bus service from Nanning, Kunming, Guangzhou, Shenzhen and Zhuahai, as well as further outlying cities, all run to Guilin. The main bus terminal in Guilin is at No.427 Zhongshan Road (South), which is just 500 meters north of the railway station. With more and more services to Guilin, you can expect a comfortable and easy ride in many of the new coach buses available. Most come equipped with plush, soft seats, air conditioning, an onboard bathroom and safety seatbelts.
Shuttle Bus to Yangshuo
From the main bus terminal, it is convenient to take a minibus to Yangshuo if you wish to further your stay in the Guilin region. Express buses to Yangshuo are available right at the bus terminal off Zhongshan Road. Starting at 7:00am, the busses depart close to every 20 minutes and cost an affordable 20 Yuan. Make sure to buy the tickets from the ticket office inside the main station. Minibuses to the backpackers' paradise are located in front of the Guilin train station, only a few hundred meters from the bus terminal. Signs will be written in Chinese, but you won't need them, as you'll continually hear the bus drivers yell out 'Yangshuo'.
Since arriving to Guilin is so convenient by plane, train or bus, traveling by car doesn't come highly recommended. It is safer and easier to trust in someone comfortable with the roads. Also, commercial boat service no longer runs to Guilin. But if your journey continues to Yangshuo, beautiful and scenic cruises from Guilin to surrounding cities are available.
Got questions? Ask us here!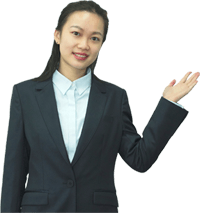 Sally Guo
Travel Advisor