Cruise Boat From Guilin to Yangshuo
The cruise on the Li River is a must-do activity in any Guilin Tour. Boarding the boat from Zhujiang Wharf/Mopan Wharf in Guilin the cruise takes 4 hours. The Li River cuts through Guilin and the surrounding green hills on its way to Yangshou on it way to the sea hundreds of kilometers away. The most scenic section is Yangdi to Xingping which takes about 2 hours. The karst formations are steep, pointy hills that freckle the landscape. These formations are unique to this part of the world. The boats do not stop during the cruise but a buffet lunch is provided before disembarking at Yangshuo Shuidongmen Wharf which is in the end of West Street, Yangshou.
Tips:
1. The boat cruise only operates down stream tour from Guilin to Yangshuo. Upstream cruises from Yangshuo to Guilin are not available.
2. A shuttle bus back to Guilin is available after the tour.
3. The ship sightseeing deck will be hot during summer.
Recommended Tour & Our Best Seller:
One Day Seat-in-coach Tour for Li River Cruise
from only $74 p/p
Got questions? Ask us here!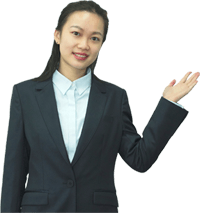 Sally Guo
Travel Advisor