Guilin Trains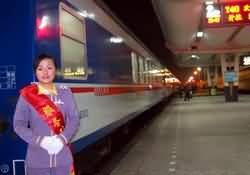 Getting to your holiday in Guilin is easier than ever with many high-speed trains servicing the area. Guilin has two train stations, Guilin Station (Guilin Zhan, also referred to as the South Station), in the main part of town, and Guilin North Station (Guilin Bei Zhan), located quite a bit out of the city. Keep this in mind when booking your ticket, as most tourists will want the main Guilin Station. Be aware that not all trains run through both stations when servicing Guilin.
Service from many major Chinese cities run frequently to Guilin. From Beijing, three trains travel daily to the city. The journey is not short, though. Although it takes over 22 hours to get from Beijing to Guilin, the train ride will allow you to travel through a lot of China's most scenic areas. Trains from Hong Kong via Shenzhen are also available. Other larger Chinese cities that offer high-speed train service to Guilin are Kunming, which takes about 20 hours and Chengdu, which only leaves once a day and takes 25 hours to arrive in the city. Nanning, located just 5 to 6 hours away by train, is the closest, largest train station to Guilin. Up to 10 trains a day depart from Nanning and run to the tourist hot spot.
To Guilin Neighbouring Towns from Train Station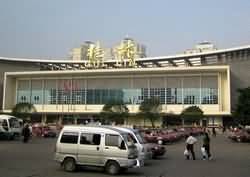 If you need to journey further by car from the train station, taxis and drivers are abundant in the area. Although they are usually harmless and have cars with working meters, keep an eye out for anyone trying to hustle you out of a few extra Yuan. If you are continuing on to Yangshuo, there are options from the Guilin Train Station as well. Buses/vans are usually located in the square right in front of the main Guilin railway station. They can take you to Yangshuo for as little as 14 Yuan. As mentioned above, see if your hostel or hotel in Yangshuo has private or reserved transportation for their guests arriving in Guilin.
Got questions? Ask us here!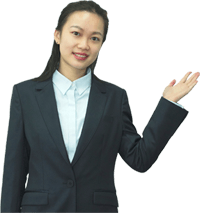 Sally Guo
Travel Advisor