Hong Kong Weather
Subtropical Hong Kong has four seasons –warm and humid spring, hot and rainy summer, sunny pleasant autumn and cold and dry winter.
Winter
By local standards, winter in Hong Kong is generally colder with temperatures ranging from 15C – 19C. However, because of northeast winter monsoon, temperature during winter can drop below 10 degrees. The lowest temperature ever recorded in the history of Hong Kong is 0.0 degrees. This is despite its location beneath the Tropic of Cancer. Winter usually starts in December and becomes cloudier towards February. The coldest month is January and temperature reaches 14-18 degrees.
If you're in Hong Kong during the winter months, bring boots, sweaters and coats.
Summer
June – August means summer in Hong Kong and it means frequent typhoons. At this time, it can get really hot. The air is laced with humidity and the sun beats down. Visitors are advised to avoid Hong Kong during this season due to constant threat of summer showers, typhoons, and thunderstorms. June has the highest average rainfall. Temperatures usually exceed 30 degrees during the day. Continuous sunshine and low breeze, which result to extreme heat indices, usually last around July and August. Nights are also warm with average temperature of 26 degrees.
T-shirts and shorts are the most recommended clothing during summer season in Hong Kong. Don't forget to bring umbrella as well.
Autumn
This is the best time to visit Hong Kong. During this time, humidity is low, skies are bright, and temperatures are warming. It's perfect to be outdoors and in the city without the crushing heat of summer. Autumn weather in Hong Kong is very predictable. You will not have to worry about sudden changes during your visit.
T-shirts and shorts are the best pieces of clothing to bring during this season. Travelers are also advised to bring sweater for evenings particularly towards the end of autumn.
Spring
March – May means spring season in Hong Kong and it is extremely unpredictable. During this time, travelers can expect raft of rains and steamy humidity. Some days bring clear blue skies; some bring apocalyptic rain showers that usually result in rainstorm warnings. Humidity is generally mild but as the summer approaches, the weather can get extremely hot.
As the weather is unpredictable during spring seasons, it is wise to bring shorts, t-shirts, and waterproofs for sunny and rainy days. For evenings, bring sweaters, just to be on the safe side.
Learn about best time to visit Hong Kong and Hong Kong weather by seasons/monthly, click here for more.
Got questions? Ask us here!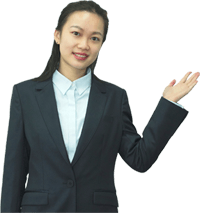 Sally Guo
Travel Advisor