Yangtze River Cruise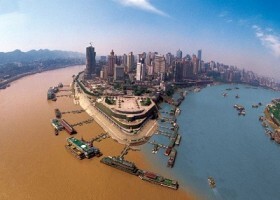 Planning your cruise on the Yangtze is fun. We recommend that you start by listing everything you want to see while you're there. The number of different attractions you want to visit will determine how long your cruise is. Also, think about what kind of vacation you want? Do you want to be busy every minute? Or, do you prefer to relax as you drift down the river? The following might give you a deeper understanding of the cruise.
Cruise Basics
The Yangtze River covers almost 4,000 miles. You can encounter a monsoon and a drought on the same cruise, depending on where and when you're going. When you're booking your cruise, make sure to stay up-to-date on the weather patterns and what the season can hold. Then it is over pack. It's better than not having the right clothes and footwear for the weather's many possibilities.
You also need to prepare for the cruise itself. Think about things like seasickness, formal nights, what your cabin's dimensions are and whether you're planning excursions. A cruise is a fabulous way to vacation; but, if you haven't experienced one before, it can take some adjusting. Talk to your travel agent or the cruise line's customer service department and ask what to expect.
Where to Start
The Yangtze River Cruise offers you the flexibility to start from a number of cities. While you could start from Shanghai, we recommend boarding from Chongqing in the upstream or Yichang in the downstream. When you begin at these places, you can see the best of the Three Gorges region. You can take a cruise for Chongqing from four days up to nine.
Before you board your ship or select a destination, you should make some time to look around Chongqing. This city has been culturally significant throughout its 3,000 years of existence. The largest city in China's southwest region, it's reachable by boat, plane and train. You'll find it a modern city with access to art museums, theaters and shopping. At the same time, Chongqing maintains a sense of history and nearby natural attractions. Visit the nearby forests and mountains or, look over the Ci Qi Kou village for folk art and crafts. While in Chongqing, don't pass up a chance to have some Sichuan food—the city is renowned for it and you can find it everywhere.
A typical route down the Yangtze should include stops at Fengdu Ghost City, sailing through the Three Gorges Dam and Shennong Stream as well as the Lesser Three Gorges. You may also take some time to see Shibao Zhai. These are some of the most popular attractions along the route. If you're on a longer cruise, you may get a chance to tour Shanghai in addition to Chongqing.
Shanghai is more of a business and financially driven city than Chongqing but, it also retains cultural attractions. Both modern and traditional venues and sights are located in Shanghai, making it distinctive and interesting. If you have time while there, you should take in the skyline which combines ancient Shikumen buildings with recently built office buildings.
Onboard Fun
While on your cruise, take advantage of the onboard entertainment. If you're picturing shuffleboard and table tennis, yes, you can find those. But, if you're not into those or looking for something a bit more modern, fear not.
Cruises are great for a variety of entertainment options. You can take in live shows, music, trivia, cooking demonstrations, go dancing, sing karaoke and so much more. And, it's all included in the price of your cruise.
Both your cruise line's website and the registration materials should include descriptions of what the ship offers. If you have difficulty finding full descriptions, contact customer service. You can count on at least some clubs and musical or variety shows.
In terms of dining, cruises offer great food and diverse choices. Buffets, sit down restaurants and fine dining are all available. Check reservation policies for the restaurants—some more upscale options require booking ahead. You should also prepare for dress code requirements. While most dinners are laidback, there is usually at least one formal dinner per cruise.
If you look around, you can find something for everyone in your party. Be open-minded and try out what's on offer. After all, if you try and don't enjoy yourself, you can just move on to a different activity. Keep an eye on the daily schedule and talk to the crew. They can make recommendations based on your interests.
Got questions? Ask us here!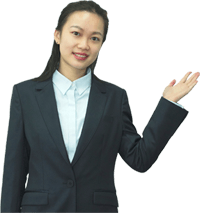 Sally Guo
Travel Advisor