Learning Tai Chi while Enjoying your Stay in Yangshuo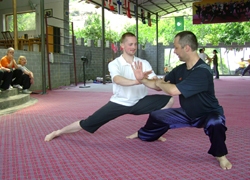 It's always nice to nurture the mind, body and the spirit, while you are enjoying the serenity and the best environment in Yangshuo. Likewise, it would also do you good to scout for several topnotch Tai Chi schools that are operating in the countryside.
The Yangshuo Kung Fu and Tai Chi School
This particular school is situated in the picturesque and peaceful village of Shibanqiao, and it provides various instructions to people from all over the globe. Aside from the passion that the teachers provide for those who really wish to learn the art of Kung Fu and Tai Chi, the students are given the assurance that they are dealing with experienced instructors who've been in this particular field for a number of years. The Chinese people are well known for their ability to protect themselves through the use of Kung Fu and Tai Chi, thus you are assured that you will be trained by the masters themselves. While you are in Yangshuo, you can simply drop by at Shibanqiao Village or simply call the school administrator at this number: +86 773 8820866.
Learn from the Best at the Yangshuo Tai Chi Traveler School
The methods employed at the Tai Chi Traveler School are quite unique in the sense that it also incorporates the culture of travel. Huang Hua, the founder of this school, is a well traveled man, and he desired to establish a Tai Chi learning center that will give students the right idea about strengthening one's body while traveling to various places. With his well-roundedness in this field, you shall be at peace, knowing that you'll be handled by a well experienced man. You can get in touch with this school at these numbers: 00 86 (0)13558136725, 00 86 773 6912121, and Fax: 00 86 773 8818199.
These schools have one thing in common; all the teachings are geared towards improving the students' spirit, mind, and body. Tai Chi and Kung Fu teachings are held to make sure that the students enjoy living in a good environment, and at the same time take pleasure in learning more about the unique style of this sport. The instructors spent decades learning this particular technique, and they will share some important strategies you can apply on your day-to-day living.
A lot of people who have enrolled in these types of classes prefer to stay for several days, weeks or even months for them to completely master the skills in Tai Chi and Kung Fu.
Now, as you enjoy your stay in Yangshuo, always remember that the key to a great vacation is careful planning. Determine your goals earlier on and you'll reap the benefits of preparedness – making your trip to this lovely Chinese town worth the cost.
Got questions? Ask us here!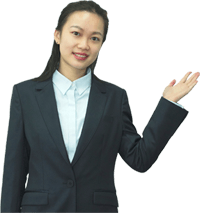 Sally Guo
Travel Advisor