Yangshuo Travel Tips
Are you interested in traveling to Yangshuo? Well, you are definitely not alone. Every year, hundreds of thousands of tourists visit this quaint county in Guangxi Province, China. It began as a popular destination for foreign backpackers but now reigns as a popular resort destination.
When is the best time to visit Yangshuo?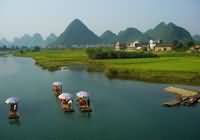 Yangshuo enjoys four seasons all throughout the year. The best time to visit Yangshuo would be during spring, which usually lasts from March to May, and autumn, which usually lasts from September to December. While it is still nice to visit Yangshuo during summer and winter, you may not completely enjoy the experience due to the extreme weather conditions.
Spring in Yangshuo means sunshine, bright skies, and beautiful limestone mountains. There is occasional rain shower during spring, but the weather generally is dry. At around April, the temperature is at about 20°C or 70°F, which is perfect for travelers.
Autumn in Yangshuo means cooler weather, gray skies, and falling leaves. While the autumn sceneries may not be as breathtaking as those during summer, those who enjoy cool weather may opt to visit in autumn. The average temperature is at 20°C or 70°F but may drop to 5°C or 40°F come December.
You may opt to visit in summer and winter, however, you must know that the summer temperature averages at 25°C or 80°F and can rise up to 38°C or 100°F. Meanwhile, winter temperatures average at 15°c or 60°F and can drop to 5°c or 40°F. Make sure to bring appropriate attire should you decide to visit on these months.
Where is the best place to shop at Yangshuo?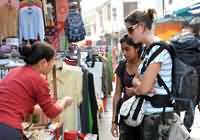 The West Street is perhaps the most popular shopping destination at Yangshuo. Found at the heart of the Yangshuo County, West Street (or Xi Jie) is the oldest street in the county, with its history dating back up to 1,400 years ago. Today, it remains as a pedestrian street with shops and cafes that tourists enjoy.
Along the West Street, you will find various treasures that you can purchase as souvenirs. These include embroidery balls, handicrafts, paintings, painted fans, porcelain, silk cloth, souvenir shirts, and even local produce and fake CDs.
After shopping, you can go around the street to engross in its history and enjoy the cuisine. The West Street has bars, cafes and restaurants that serve various cuisines from all over the world, from Chinese food to Italian food to Western food. Some of these are actually run by foreigners themselves, so you also get the opportunity to ask some traveling tips from them.
Important Addresses & Numbers You Might Need To Know
Yangshuo Hospitals
In case of medical emergency (which we hope will not arise during your trip), there are hospitals within and nearby the Yangshuo county that can service you. It is advisable that you bring someone from your hostel that can translate for you, so as to avoid miscommunication.
Yangshuo County People Hospital
Address: # 26Chengzhong Road, Yangshuo, Guilin, Guangxi, China
Telephone Number: 0733-882-2472
Guilin People's Hospital
Address: #70 Wenming Lu, Guilin, Guangxi, China
Telephone Number: 0773-282-9065 Ext. 282-3767 & 282-5116 (emergency)
Yangshuo Post Office
If you would like to have your souvenirs sent home via delivery, there is a post office in Yangshuo that you can go to. This is located along Pantao Road, at the end of West Street. It takes around 10 days for letters and postcards to be delivered from Yangshuo to Australia, Europe, and North America. Meanwhile, it takes longer time for small parcels. For urgent deliveries, China Post offers an Express Mail Services (EMS) for an extra fee.
China Post Yangshuo Branch
Address: #28 Pantao Lu, Yangshuo, Guilin, Guangxi, China
Office Hours: 8:00AM to 9:00PM
Note: Beside the post office is a telecommunications office. Here, tourists can make international calls. To save on expenses however, it is recommended for tourists to use Internet calls rather than long-distance calls. The office hours of the telecommunications office is also from 8:00AM to 9:00PM.
Yangshuo Police Station
There are several police station locations around Yangshuo, but the most accessible to tourists is the one along West Street. Police officers often offer bilingual services to assist tourists both locally and from abroad.
West Street Police Station
Address: West Street,Yangshuo, Guilin, Guangxi, China
Best Ways to Explore Yangshuo Countryside
Yangshuo town renown as the best place to see the karst formation landscape when tour to Guilin city, the most beautiful part is in Yangshuo countryside, this is a "must-do" which can realize in many ways base on your interest, you explore your own way in different country road and villages by cycling, hiking, take a bamboo raft, or the luxury way to travel by car. Click for keep reading.
Recommended Yangshuo Tours
Got questions? Ask us here!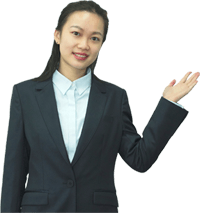 Sally Guo
Travel Advisor