Guilin Zhujiang Wharf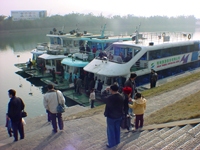 Guilin Zhujiang Wharf,a foreign-related affairs dock,which was specifically constructed for foreign tourists visiting Li River.It's situated at the southeast of Guilin and about 32km away from Guilin urban district.Along the first-class highway,Guimo highway,driving about 45 minutes then you can get there.Guilin bamboo river pier was built in 1991 and reconstruct in 2000.The pier covers an area of 48200 square meters and is 400 meters long,and the water area is 100000 square meters and it occupies 9 berths that can berth 80 Lijiang yachts at the same time.
As the Li River scenic spot was chosen as China's first 5A scenic spot by the National Tourism Administration as well as the river tourism resources are getting well protected and retaining charming sceneries,in the future the Chinese and foreign tourists who want to visit Li River will increase by a large margin.However,for Guilin Guilin Zhujiang Wharf,it takes greater responsibility and will be the witness of Guilin tourism development.
There will be many buses to Guilin Zhujiang Wharf every 20-30 minutes at the yard in front of the New Excelle hotel,and that is opposite to the Guilin railway station.In addition,it costs only CHN5 and around 30 minutes to get there.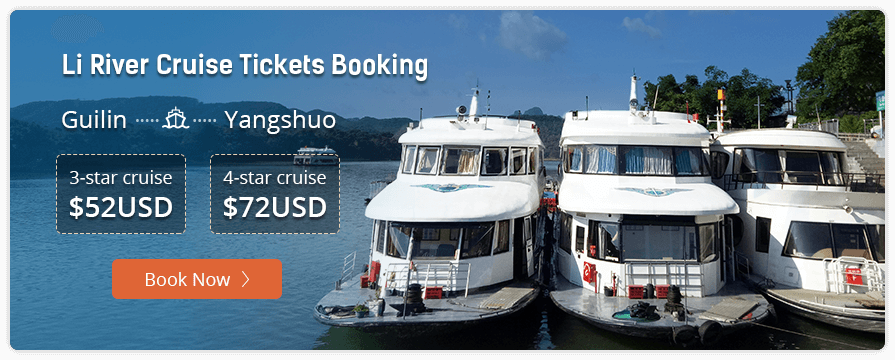 Recommended Guilin Tours Including a Visit of Li River
Got questions? Ask us here!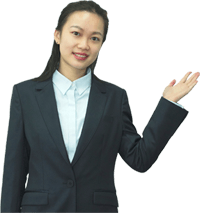 Sally Guo
Travel Advisor