TOP 10 Yangshuo Restaurants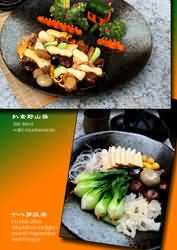 Finding a restaurant in Yangshuo in Guangxi Province in China is not difficult, considering that the entire economy of this town is based on tourism. Finding a good restaurant, whether you are looking for Chinese, Western or vegetarian food might be a little more difficult. Here are the top ten restaurants in Yangshuo that should satisfy any traveler's palate.
Luna Cafe
Address: Yangshuo Gaotian Town, Yangshuo
Tel: 0773-8778169
This Italian restaurant has a great view of Moon Hill and has tasty thin crust pizza, pasta and a good selection of wines. If the weather is cooperating, you can eat outside. After dinner, you can relax and enjoy the scenery with a cup of coffee. Luna Café isn't too expensive – a meal, without wine is going to set you back between 50 and 100 RMB.
This Italian restaurant is a bit difficult to get to, but worth the bicycle or taxi ride. To get there, take the 321 National Road going south and then take a right at the Julong Deep Pool.
Pure Lotus Vegetarian Restaurant
Address: 7 Die Cui Rd., Yangshuo
Tel: 0773-8819079
Vegans and vegetarians often have problems eating in China, especially if you don't speak the language and can't convey the fact that you don't eat meat or meat products. The wait staff at Pure Lotus understands vegetarianism because no meat is served at this restaurant.
All of the dishes are great, but if you really want to have a little bit of everything, order the Buddha's Feast, which includes about 20 different types of vegetables and tofu. The biggest complaint of this restaurant is the portion sizes compared to the price. The restaurant is not terribly expensive though – a meal is going to set you back between 50 and 100 RMB.
To get there from West Street, first travel north. As soon as you cross the bridge over the canal, take a left. Pure Lotus Vegetarian Restaurant is at the intersection of the next street (Die Cui Road).
Cloud 9 Restaurant
Address: Chengzong Road, Yangshuo
Tel: 13507838851
This Chinese restaurant is one that tourists come to repeatedly. It serves all types of Chinese foods, including some local specialties. If you haven't tried the beer fish, this might be the restaurant that you order in it. When you are dining on dishes, you are going to be able to eat family style, and the portions at Cloud 9 are large.
One unique thing about this restaurant is that they also offer cooking lessons. If you want to learn how to make some of your favorite Chinese foods, join a class. There's a balcony, so diners can eat al fresco. The dishes range in price starting around 10 RMB.
The restaurant is just north of the Yangshuo Tourism Administration Building and is close to nearly everything.
The Narrow Gate Restaurant
Address: No.17 Gui Hua Road, Yangshuo
Tel: 0773-8883499
This restaurant serves Middle Eastern food, so if you are looking for hummus, schwarma or kebabs, then this is the restaurant you want to hit up. Prices are reasonable, and you can eat for 20 RMB and up. Make sure that you have a lot of time to enjoy your dinner or lunch, because this is a restaurant can be slow.
This restaurant is off of West Street, right in the middle of the tourist area of Yangshuo.
Kali Mirch Indian Cuisine
Address: just off Gui Hua Road, Yangshuo
Tel: 13737396451
This Indian restaurant is right in the middle of the tourist area of Yangshuo and has some of the best Indian food in China. The only downside is that this restaurant is more expensive than many other choices. A dinner is going to cost 100 RMB and up.
Mei You Café
Address: 111 West street
Tel: 0773-8821167
This restaurant is also on Western Street, so finding it is not going to be a problem. This restaurant has all of the western foods that you've been craving since you left plus some local Chinese dishes at all. The name of the restaurant translates to "we don't have" but in the mornings, they do have a cheap western breakfast that will wake you up.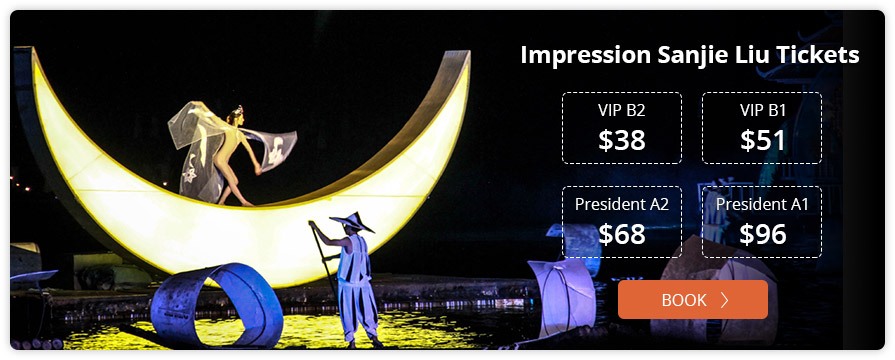 Rosewood Cafe
Address: No. 83 West Street, Yangshuo
Tel: 0773-8827953
This café off of West Street has western foods, including pasta, pizza and cold beer. They also have a breakfast buffet, which is worth it if you get there early enough to have your choice of all of the great foods. On West Street, this is a great place to eat and relax while enjoying a meal or just a beer in their beer garden. The prices for this café are average – a meal and a beer will run you 50 RMB and up.
The Alley Yangshuo Beer Bar & Restaurant
Addrss: Gui Hua Road 103, Yangshuo
Tel: 13667866922
This bar and restaurant is good if you want casual dining. Hamburgers, pizza and other western food is the specialty at this restaurant right off of West Street in the tourist area of Yangshuo. What this restaurant really excels at is the beer selection.
Ryleys Cafe
Address: 96 West Street, Yangshuo
Tel: 0773-8885368
This western restaurant on West Street has a lot of dishes that tourists rave about. Try the beef and taro pie. On West Street, this restaurant is priced at a competitive level. A meal will probably cost between 50 and 100 RMB.
Lucy's Place
Address: 5 Guihua Rd, Yangshuo
Tel: 13977351663
This western restaurant has both western and western Chinese dishes. The only negative of this restaurant which offers competitive prices is that if the restaurant is busy, it's going to be a long wait. Just off of West Street, it's easy to find and a great place to eat.
Got questions? Ask us here!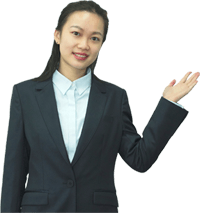 Sally Guo
Travel Advisor