Guilin Travel Tips
With Guilin, what you see is what you get and, you actually might find yourself pleasantly surprised at the real thing, when you finally turn your curiosity into a reality and make the trip down to this Southern China region, which is located in the north of the Guangxi province.
There is no doubt about the pulling allure of Guilin, specifically with regards to keeping the option of enjoying the outdoors open and this sees Guilin leading the pack as far as exotic holiday and tourist destinations go.
Planning a trip to Guilin entails a little bit more than planning any other trip though as there is the added dimension of monsoon-type weather, which could mean the difference between being able to fully enjoy all that the region has to offer or spending a lot of idle time indoors, wishing for better weather.
The best time to travel to Guilin, depending on exactly what it is you desire to do there, is during the warmer months, between September and November, before which time the monsoon season is at its peak.
These are the best month since they succeed the monsoon period, accounting for some fresh air that comes with the sunshine and a lot of green plants all around. This is also the most popular time of the year for many people to visit Guilin as this is when conditions are ideal to engage in all the various activities, including the much-loved Li River cruise.
Accommodation in Guilin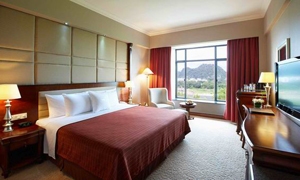 Since Guilin is a serious tourists' city, there is just about as much accommodation as there are attractions to choose from, with bases to suit all pocket-sizes.
As is the norm, price increases with the amount of comfort and luxury but there are some real gems to uncover, as the foreign currency of stronger regions puts some tourists at a great advantage. What could be listed as budget accommodation could in fact turn out to be something really good, and some listed budget places in Guilin include the likes of the Fu Yuan Hotel, Wada Hotel, Mingcheng Hotel, the Breeze Inn and Dozycat Hostel.
Mid-range accommodation in Guilin could very easily pass off as up-market in other areas, but this is where the serious value for money comes in as there is often a lot of extra service which comes with the whole package.
These extra services include things like guided tours and some extra information about the region and, if you happen to find the right person, a nice history lesson on the region is in order.
Mid-range Guilin accommodation, which is often about double or triple the price of budget spots (around 150 to 600 Yuan), is comprised of the likes of the Guilin Bravo Hotel and Guilin Park Hotel.
Up-market accommodation falls under the "unnecessary" category, but it is surprisingly popular amongst t a lot of the tourists, with the likes of Eva Inn and the Sheraton Hotel leading the pack.
Guilin Dining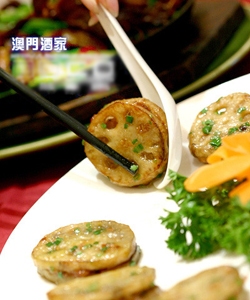 Dining in Guilin is a real treat as there is a choice between a mixture of local cuisines inspired by the various cultures that call the place home, mainly comprised out of Hunanese and Cantonese flair.
The local cuisine is really unique here, in the true sense of the word, as some very unique ingredients are creatively used in their culinary offerings.
For some or other reason, the locals are of the belief that Western tourists really aren't into spicy dishes, so they may hold back on the spices usually used, which sort of takes a lot away from the dishes, so some special requests may have to be made.
The city is littered with restaurants and variety is the order of the day, with food outlets to fit all budgets, including quick takeaways.
Fish is used a lot in almost all the dishes but the best dining spots are those away from the ones immediately parallel to the river. They can be a bit overpriced, despite the suggestive fact that they draw great crowds.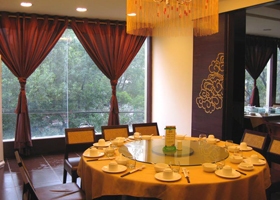 When tourists wander deeper into the city, away from the river, some of the better dining spots are uncovered, such as those found on the various restaurant streets.
Yiren Road, Nanhuan Road, Ximen Bridge Area and Zhongshan Road are some of the best loved tourist restaurant which offer all the culinary experiences true to the Guilin culture.
Guilin Safety
Guilin may be sectioned off a little from Central China, but it displays similar safety statistics, however, it does pose a little bit of a different safety challenge.
There have been some reported cases of a little bit of strong-arm tactics, with the beggars' children trained to log false reports of assault, if passing tourists don't show an interest in buying some of their items for sale, and their guardians backing up their false accusations by acting as witnesses.
Also, pick pocketing is rife in the more urban area and tourists are known targets, so some vigilance and common sense will have to be exercised.
Guilin Photography Tips-"Guilin's scenery is best among all under heaven." is a popular Chinese saying. Guilin holds a special place in the heart of most Chinese. No one can dispute that it has wonderful scenery and is a "special place" for photographers. We trust the information below will help photography buffs in planning their tour.
Got questions? Ask us here!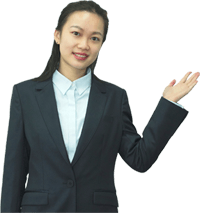 Sally Guo
Travel Advisor