Top10 Guilin restaurants
Chinese restaurants
Finding a restaurant in Guilin in Guangxi Province in China is not difficult, considering that the entire economy of this town is based on tourism. Finding a good restaurant, whether you are looking for Chinese, Western or vegetarian food might be a little more difficult. Here are the top ten restaurants in Guilin that should satisfy any traveler's palate.
MC Found麦香坊
Average Cost: CNY40
Opening hours: Mon-Sun. 9:00-22:00
Add: 12 East Road of ChuanShan, in the Sports center, Guilin.
Tel:0773-5832926
How to Get There: bus No 100, 211 to the Sports center Station, walk 10 meters to get there.
As a highly commented boon restaurant in Guilin, MC Found (My Sweet Fun) mainly serve all kinds of exquisite pastas, which made from wheat, the main grain in northern China and all over the world. Its special staples like boutique, noodles and cake, other delicious food like Cold Dish, Mcfound Hot, Steamed, Pa Grilled, Soup&Braised, Sweets, Congee are what people could not miss when come here. The traditional house of the continental fitment style, which has been putting its classical pastas, filling with the cultural flavor blend, is looking forward to the family man enters. And ideally combining with quality, taste, degustation, however, is MC Found forever pursuit.
Chun Kee goose椿记烧鹅
Average Cost: CNY60
Opening hours: Mon-Sun.11:00-21:30
Add: 2 Zhongshan Road, near the Zhongshan Le Grand Large Hotel, Guilin
Tel: 0773-2806188
How to Get There: bus No 100,10,99 to the Zhongshan Road Station, walk several meters to get there.
Chun Kee companies were founded in 2001, engaged in catering services and related industries. Brand Chun Kee goose fried careful choice of materials, unique formula,with its pure natural health and crisp, fragile, fresh, fragrant and delicious taste won the majority of customers and experts praise. Hence, Chun Kee goose has become the model of Guilin catering industry.It is best known for the Cantonese roast goose,crispy tender,delicious but not greasy ,eating with sauce is a good choice.In addition,people who love sweet food will must be keen on the drawing taro, Sweet taro appearing rich milk flavor. The simple and comfortable style of layout ,the spacious hall, the neat desks and chairs, and the soft lighting,are adding a unique atmosphere of restaurant.
Agam Restaurant阿甘酒家
Average Cost: CNY50
Opening hours: Mon-Sun.10:30-21:30
Add: 11 Xicheng Road Pedestrian Street, Guilin
Tel:0773-2887575
How to Get There: bus No 100,10,99,16 to the Xicheng intersection Station, walk several meters to get there.
When people mention Agam Restaurant, they will never forget its landlady,whose surname is gam.She comes from Nanning Guangxing Province.Agam 's private home cuisine profits from her grandmother's family heirloom,so the restaurant is named Agam.And With the film Agam calling up with the same name, such a coincidence that everyone soon remember it.
In early 90 time the first Agam Restaurant opened,then in Guilin its branch offices came into existence in droves.Its private home cuisine,qiang pan fish, Agam stew,boiled beef,Lijiang river shrimp ect.however, not too many gorgeous packaging, simple color but deeply penetrate into customers' taste buds.Acid, spicy are the features here, also Guilin people' favorite.The main cooking focused on Guilin cuisine,as a result of pure taste, Agam Restaurant is leaving the deep impression to Guilin people and the visiters.
Xiaonanguo Restaurant小南国
Average Cost: CNY48
Opening hours: Mon-Sun.11:00-20:30
Tel:0773-2855518
Add: 3 Wenming Road , Guilin
How to Get There: bus No 23,33,5,88,91 to the Wenming Road Station, walk several meters to get there.
Xiaonanguo restaurant is mainly operating in Shanghai dishes ,which is a mid,high-grade restaurant.As the representative of Shanghai delicacies,Xiaonanguo exquisite dishes,not only has it kept at the rich crisp, delicious Shanghai cuisine features that home and abroad customers respected by,but also boldly do great innovations on this basis,it compromises the advantage of every style of cooking,and developes into its own unique and rich, delicate, exquisite, elegant new Shanghai cuisine style.After more than 20 years of accumulation, nowadays Xiaonanguo Chinese meal has become the specific embodiment of management brand, quantification, and standardization.
Its Special dishes like cask crisp chicken,shifting sand bread,fried eggplant,and spareribs in black pepper etc.are always leading the guests to endless aftertastes.
Macao Restaurant澳门酒家
Average Cost: CNY70
Opening hours: Mon-Sun.10:00-14:00,17:00-22:00
Tel:0773-2827131
How to Get There: bus No 99,100,22,10 to the Cross Street Station, walk several meters to get there.
Macao restaurant is a joint venture enterprise,operating mainly to Chinese catering.It has more than 10 years of experience in the catering business,excellent management talents and experienced cooks staff.In 1994,When Guilin catering industry was in a wilderness of time,Macao restaurant resorted to the unique family service, exquisite, the traditional GuiLin dishes and classic Cantonese good taste, won itself a good reputation.Although its name sounds like high-grade consumption place,as a matter of fact,it deals in good-tasted traditional Guilin home dishes and popular Cantonese food.
floor is the vegetarian restaurant.Crescent building is famous for its traditional vegetarian and has the first floor of the reputation of Guilin vegetarian,in addition,the vegetarian diet here has a history of over 100 years.The most famous Buddhist nun noodles has spread so far,and Its essence lies in the soup,with the soybean, fresh mushroom, mushrooms, winter bamboo shoots, and simmer boiling together for a long time , when the color of the soup turns golden yellow, Its smell will diffuse out.
More than ten years,Macao restaurant's adhering to the tradition, pioneering and innovative, choice of materials and refined, with its good quality,brings itself a batch of another batch loyal customers.
Western restaurants
Rosemary cafe迷迭香
Average Cost: CNY50
Opening hours: Mon-Sun.09:00-02:00
Add: 1-1 Yiren Road , Guilin
Tel:0773-2810063
How to Get There: bus No 99,100,22,10 to the Cross Street Station, walk several meters to get there.
The yummy western-style food such as pizza,roasted cheese potato,banana pancakes is ubiquitous in Yangshuo,however, in Guilin,what come into your eyes mostly are Chinese restaurants,Chinese food is everywhere instead.But in the center of Guilin,conveniently located near the Sheraton and just off the pedestrian walking street,this is one of the few places to have a reliable western-style food,Rosemary cafe.
Whether you are a Chinese or an overseas tourist,Rosemary cafe is absolutely a good choice for you.The restaurant is small but the layout is full of western breath.sitting here alone or with several friends,tasting a cup of coffee,smelling the perfume that comes from the food,watching the people coming and going,this is also a kind of life.
Charlotte夏绿地
Average Cost: CNY35
Opening hours: Mon-Sun.10:00-22:00
Add: 1 Zhengyang Road ,Xiufeng district,near the center plaza stadium, Guilin
Tel: 0773-2811999
How to Get There: bus No 99,100,11,10,51,3 to the Yangqiao Station, walk several meters to get there.
In September 26, 2000, Charlotte catering limited company was incorporated in 1 Zhengya
Got questions? Ask us here!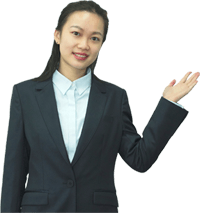 Sally Guo
Travel Advisor