Guilin Four Seasons
One of the biggest questions on Guilin travel is when the best time to plan your tour is. As far as Guilin weather is concerned, any time is great to go. However, in order to get the most out your vacation and to be able to tour Guilin every day, planning ahead is very important. Guilin is in Guangxi Province in southern China, which means that the weather is milder in the cold months and hotter in the warm months than areas of China to the north.
Which Season is Right for You?
The four seasons of Guilin may not be what you are used to, but as far as travel weather goes, Guilin will have a time of the year that suits every traveler. Remember that different seasons are going to be good for different types of travelers and you will be more likely to enjoy your trip if you plan ahead. Travelers should decide how active they want their trip to be and how much time they want to spend getting up close and personal with the beauty of the mountains and the Li River. Those travelers who are looking for adventure travel or who want to go off and explore the area independently should plan their travel to Guilin carefully in order to maximize the amount of time that they can spend in the great outdoors and minimize the time stuck in their hotel room because it is raining.
Spring – Warm, Wet and Humid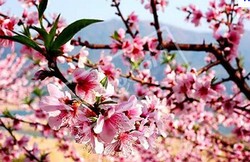 Spring is a popular time for Guilin travel because the weather is warm and the days are getting longer. Guilin is a very humid city, so be prepared for frizzy hair whatever the season. High humidity hits particularly in spring and summer months. One advantage of the wet climate is that you can shoot beautiful pictures of mist and steam floating around the mountains after a rain storm. Spring is also the time of year when the nature in Guilin starts to come back to life, so it is one of the most beautiful of the Guilin four seasons.
Recommended Guilin Spring Tours
Summer – Hot, Wet and Humid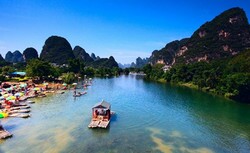 Summer is also a popular Guilin travel season, but travelers need to be prepared with umbrellas and good rain gear because it is also the wettest time of the year. May and June are the wettest months with 13 inches of rain dropping from the sky each month. July and August are a bit drier, but are the hottest months with highs in the 90s being typical.
While Guilin weather may be wet and hot during the summer months, there are plenty of sites where you can beat the heat. The temperature in the caves, for example, will be cool and refreshing and offer a welcome retreat from the squelching heat. If you are spending a few days in the city, you may want to save your trips to the caves for the times when it is too rainy or too hot to enjoy the outdoors.
Rock climbers and hikers coming for Guilin adventure travel need to remember that with the frequent rains in the summer months, climbing and hiking will be slippery. It could even be dangerous with mud and rock slides occurring often after heavy rains. These travelers might want to plan their trip in early spring, autumn or winter when it is drier and easier to climb.
Recommended Guilin Summer Tours
Golden Autumn – Dry and Milder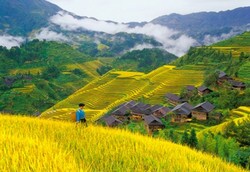 Autumn is the time of year where the rice paddies outside of the town turn golden and the weather becomes a bit milder. One benefit of Guilin travel during autumn is that there are fewer travelers during this season, unless you go during the Chinese National Day holiday which occurs on October 1st. Autumn is also drier than the summer months, making it great for outdoor activities that are off the beaten track.
Recommended Guilin Autumn Tours
Winter – Cool but Crowded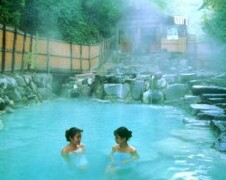 Many people think that traveling to Guilin in the winter is not going to be comfortable. While foreign travelers may think that taking a Guilin tour during winter is not a good idea, they are usually the only ones with this idea. In fact, the area gets a lot of Chinese tourists during the Spring Festival holiday during January or February. Snow in the area is rare, but frost is a fairly common site to see when you wake up. Temperatures in winter months are in the 40s and 50s, which is a lot milder than other parts of China. Guilin weather is not going to be too cold to enjoy spending time outside for long periods of time, even in January, the coldest month. One of the biggest advantages of traveling during winter is that you won't get too hot while pedaling through the countryside on your bicycle. Since this is also the driest of Guilin's four seasons, there is less mud, making it is easier to climb mountains without slipping and sliding.
Recommended Guilin Winter Tours
What to Pack to Beat the Weather
Whatever the season that you plan your Guilin travel for, you are definitely going to need to bring extra clothes, a second pair of walking shoes, an umbrella, a rain poncho and a bottle of sunscreen. Chances are that there will be a bit of rain (or even days of rain if you come during May or June) during your trip. Having gear for wet weather will allow you to be prepared for whatever the Guilin weather sends your way and not let it dampen your vacation spirit.
Guilin is green for almost the entire year. While there are four seasons, travel during any season of the year has definite advantages and disadvantages. When planning your Guilin travel, remember that a lot of time will be spent outside walking,hiking, climbing and seeing the beauty of this region with its unique karst peaks and interesting minority culture.
Got questions? Ask us here!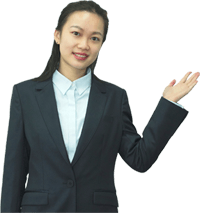 Sally Guo
Travel Advisor